With summer comes popsicles, and homemade ones are the best of all! My grandchildren are coming out for a visit so I wanted to make sure to stock up on some cool treats, that were full of wholesome ingredients, yet still have a fun twist too!
Fresh peaches and strawberries, real cream, and yogurt, and just a touch of honey.. that's it folks! You'll never miss all the added sugar, if you choose your yogurt wisely!
I did fill some of the mix into zipsicle pouches, for my toddler grandchildren. They are reusable, and are so easy to use! I buy mine from amazon.
For a grownup touch.. I filled the bottom of some of the popsicle molds with crumbled gingersnaps.. and oh what a special treat! You must not leave this part out! What a nice way to "start nibbling" on your popsicle!
Let's get you started mixing up those popsicles!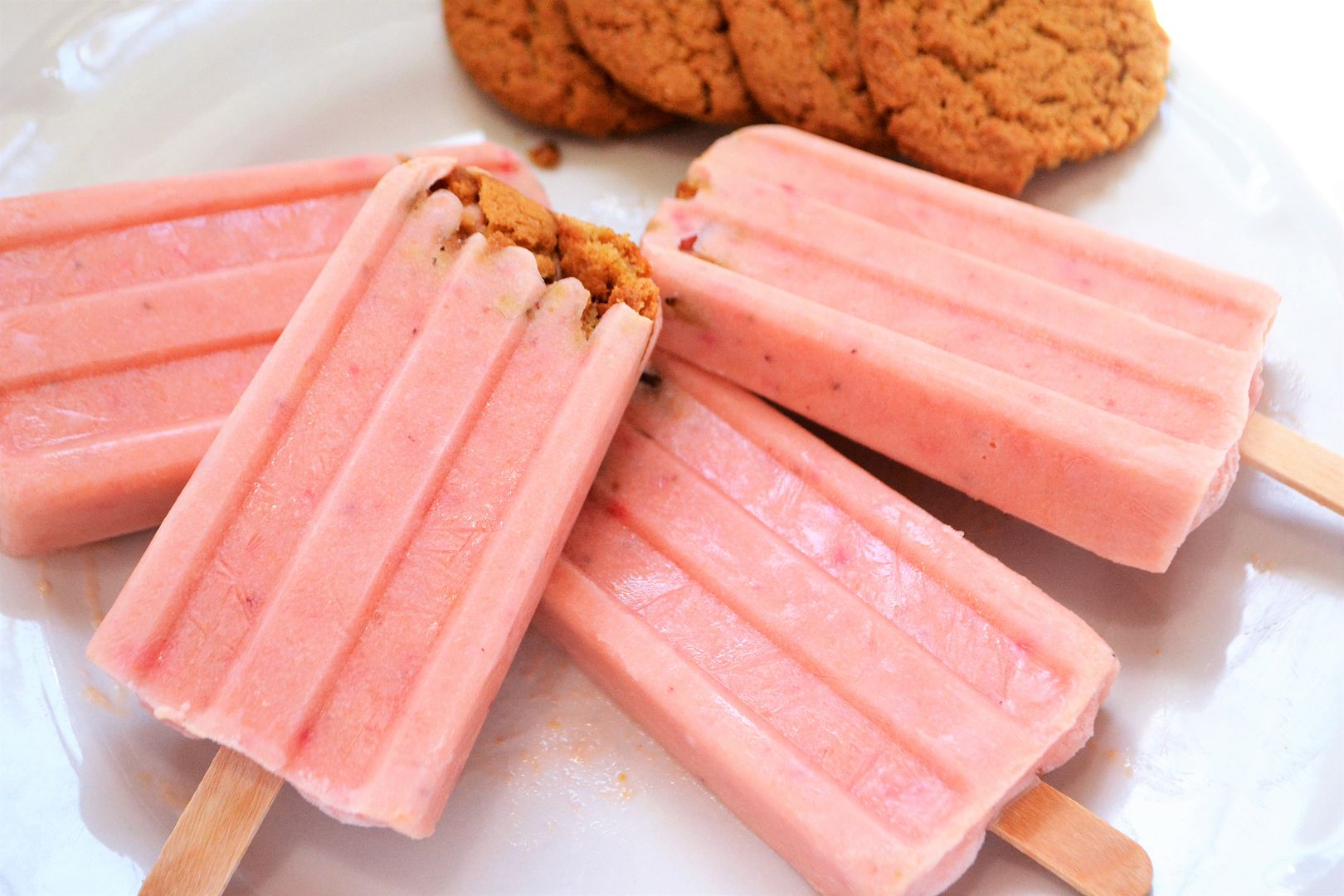 Strawberry Peaches & Cream Popsicles with Gingersnap Crumbles
Ingredients
3-4

Peaches, peeled, quartered & pitted (or canned, drained)

10

strawberries hulled

1/2 cup

heavy cream

2/3 cup

plain lowfat yogurt (or vanilla)

2 Tablespoons

Honey

4-5

Gingersnap cookies roughly chopped
Instructions
In blender, blend together the peaches, strawberries, cream and yogurt in a blender until smooth.
Place about a tablespoon of the chopped cookies into each well of the popsicle molds.
Divide the strawberry-peach mixture between the wells of the popsicle mold.
Insert popsicle sticks and freeze for about 5 hours until solid.