Gingerbread Cake or Bread is a holiday classic, and when you have your grandmothers recipe card it becomes a cherished must make each season! It fills your home with the scents of the season, and draws your family to the kitchen as it bakes!
This classic can be made as a small 8 inch cake or in a loaf pan to make as a bread. I make this as muffins as well (about 12).
Feel free to add in cinnamon chips and /or chopped nuts as I did (both) in today's recipe. Other optional mix in would be raisins, if you're into that!
I love serving the Gingerbread with another
Grandmother's Butter Rum Sauce
.. Literally the combination is to die for! Just pour it over each slice and prepare to go to heaven!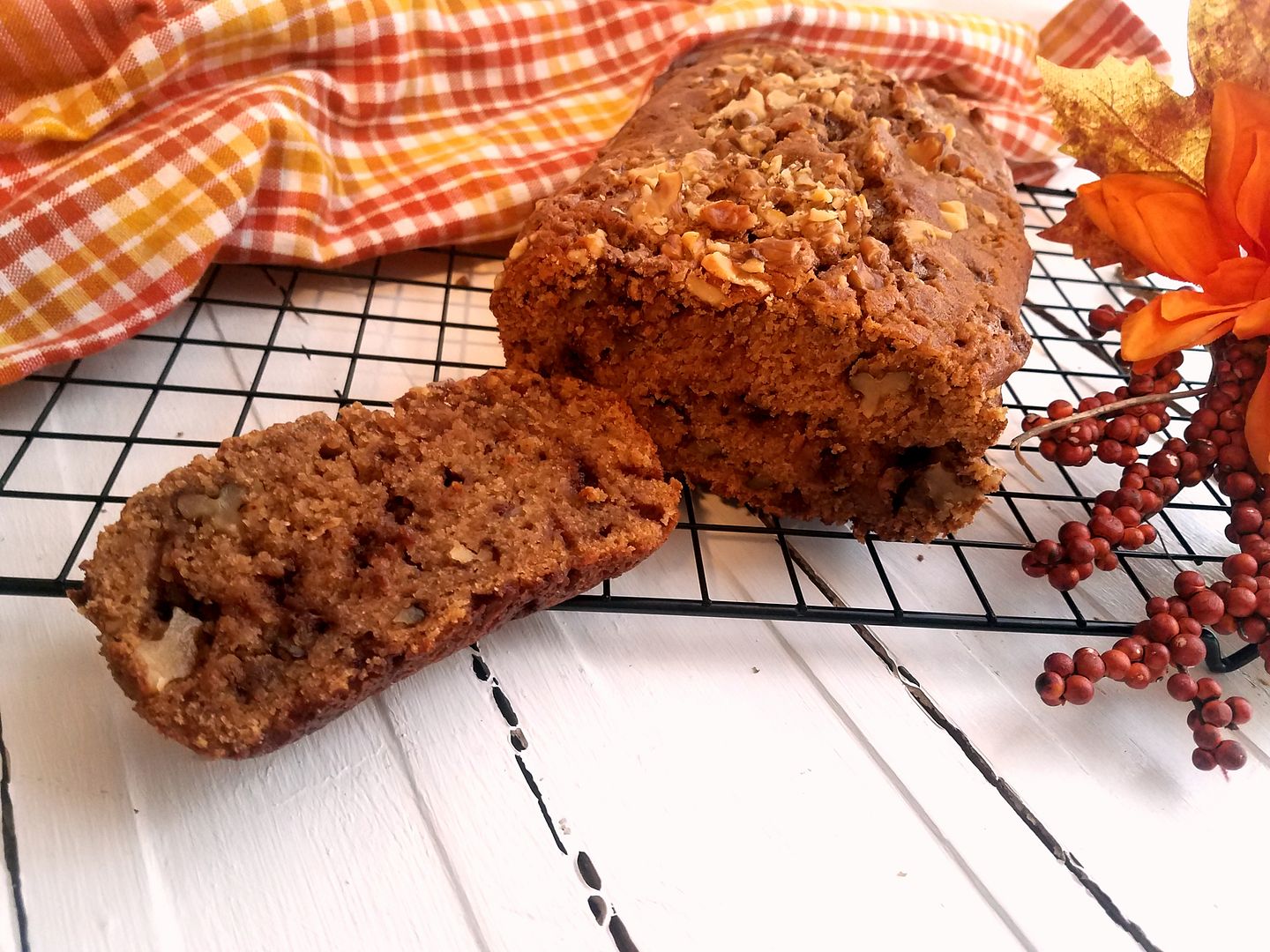 Gingerbread Cake
Grandmothers Recipe that is a classic must make, that will fill your home with the scents & flavors of the season!
Ingredients
1/2 cup

Boiling Water

1/2 cup

Shortening

1/2 cup

Brown Sugar

1/2 cup

Molasses

1

Well Beaten Egg

1 1/2 cups

Flour

1/2 teaspoon each:

Salt, baking powder, baking soda

1 teaspoon each:

Ginger, Cinnamon
Instructions
Pour Boiling Water over shortening, add sugar, mollasses, and egg: beat well.
Add dry ingredients, beat until smooth.
Bake in greased and floured pan in 350°
35 min for 8 " square cake
50-55 min for 9" loaf pain
20-25 min for muffins
Test for doneness with a clean toothpick inserted in center.
cool in pan before removing.
Yield:
1 8" cake, 1 9" loaf or 12 muffins